Structure, screenplay and notebook tabs missing along with the options on the left.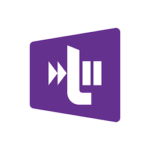 26 Posts
October 17, 2020, 5:34 am
Hi @chiragt: We are unable to reproduce this issue on any of our test computers. Is it possible to share a sample file where you are able to notice this issue?
PS: Since cinemas opened this week, we had been busy preparing TERIFLIX (https://www.teriflix.com) for the same. Hence the delay in getting back to you.
Click for thumbs down.
0
Click for thumbs up.
1
October 17, 2020, 7:08 am
@teriflix: Thanks for getting back.
I have attached the file that I created in the previous version of Scrite. (Do maintain its confidentiality.)
My best guess is that the colour coding of individual scenes is messing up with it somehow. Because I have an earlier version of this file (created in the same version of the Scrite as the attached file) where I haven't colour coded individual scenes and I can open its notebook.
I use MacBook Pro (Retina, 13-inch, Late 2013) with Mac OS 10.15.7 if that helps.
PS: The forum won't allow me to upload a scrite file so unable to send you the file here.
Uploaded files:
Click for thumbs down.
0
Click for thumbs up.
0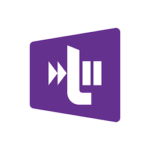 26 Posts
October 23, 2020, 3:54 pm
@chiragt- Yes, we realise that its not possible to upload .scrite files. We would like to keep it that way. May we suggest this?
Please update to 0.5.1 and see if you are able to open the document.
You can email a copy of your .scrite file for testing and debugging purposes to scrite@teriflix.com
Click for thumbs down.
0
Click for thumbs up.
1