Scrite is an open-source app to make screenplay writing fun, engaging and productive. You will always be able to write for free using the Scrite app.
This app is developed by TERIFLIX along with active participation from the community and a few committed contributors, who are acknowledged below. It is fully opensource and released under GPLv3. The complete source code of the app can be found on GitHub. We invite you to participate in the development, testing, marketing, design, adoption and many other aspects of this app. If you are interested, drop an email to scrite@teriflix.com and we will get you started. Read this section in the user guide for more information about how all you can get involved.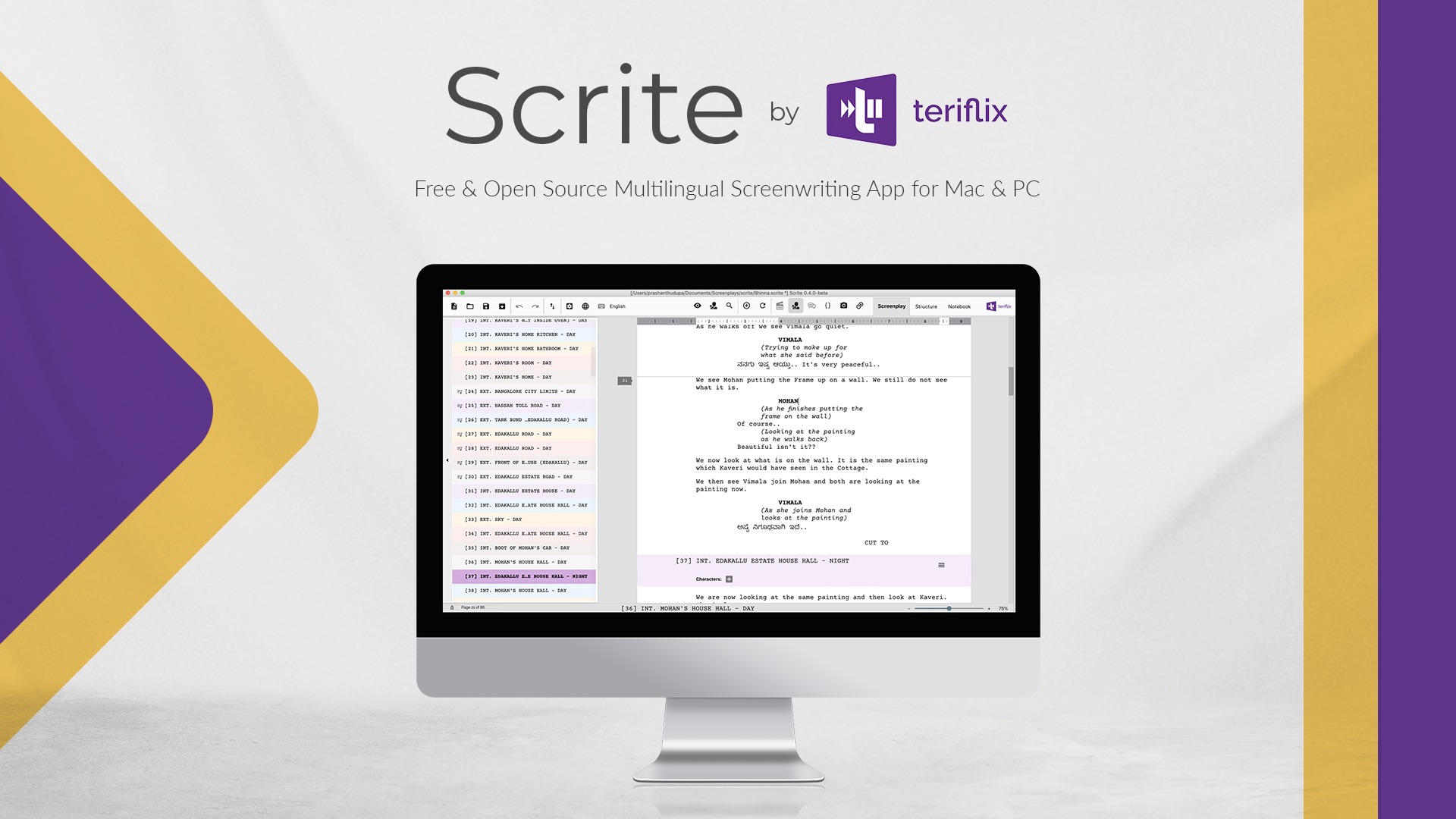 History
Prashanth started development of Scrite when Prime Minister Modi announced 21 days lockdown on 24th March 2020. Within three weeks, on 17th April 2020, a beta was made publicly available. Early adopters and beta testers provided a lot of feedback that helped shape the development of the app. Though the app continues to be in beta, it is usable and is being actively used by many professional and hobby screenwriters across the world.
People
Core Team
Praveen Udupa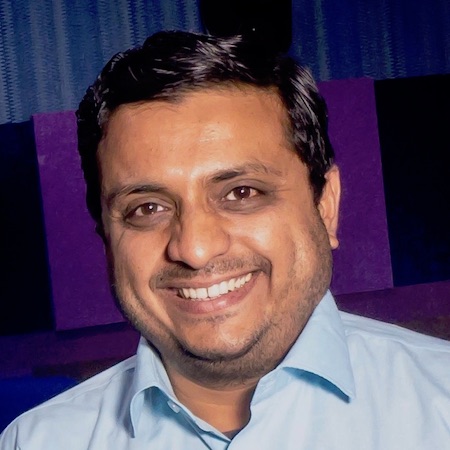 Cofounder TERIFLIX
BA
& Media / Publicity
Key Contributors
Key Advisors & Mentors
About TERIFLIX
TERIFLIX (in Kannada: ಟೆರಿಫ್ಲಿಕ್ಸ್) aims to personalize movie experience by creating spaces for small groups of people to gather and watch movies of their choice. Visit https://www.teriflix.com to find out more about us.